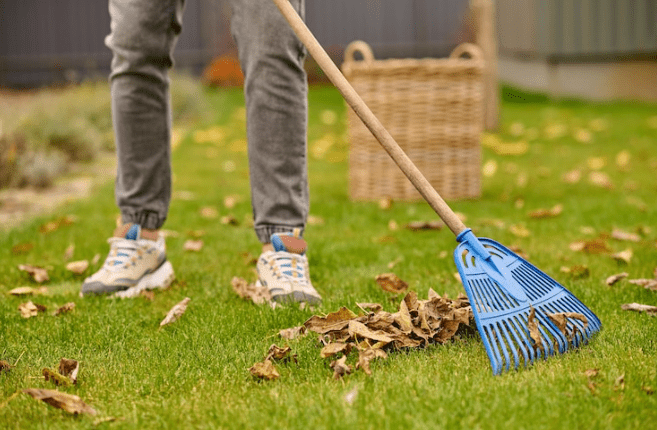 One of the best things about owning a home is the freedom you have to create the outdoor space of your dreams. However, maintaining a lush, healthy garden that can weather the changing seasons can be challenging as it requires extensive research and planning.
As winter transitions to spring, it presents an excellent opportunity for you to spruce up the exterior of your home and make room for new life. A large part of this process is taking the proper spring cleaning steps to make your garden beautiful. Let's take a look at our top tips to give your plants the best chance at survival.
Prepare at the Right Time
There is no one-size-fits-all when it comes to prepping your garden for spring. The optimal time your property will take to beautify will vary depending on where you live, the weather, and the microclimate in question. Yet, a good rule of thumb to remember is that your spring cleaning should begin when the daytime temperatures in your region reach a minimum of 50 degrees Fahrenheit for one week straight.
If you begin the process too early, you could accidentally disturb hibernating insects that your plants need for survival. For example, pest-eliminators such as wasps and pollinators like bees spend the winter hunkered down in your plants, and if you wake them too early, they may die. Since you need these insects during the spring and summer, it's best to wait as long as possible to begin spring cleaning in your garden.
Take Caution with Mulch
One mistake many people make is removing the mulch leftover from winter. Though this is fine for most of your garden, take care to check perennial growth before doing so. Those perennials that remain from fall should remain covered by winter mulch until you see new growth around the base of the plant.
The key here is that when you're dealing with mulch, don't add or remove any too early. So, your best option is to wait until the weather is drier and warmer when all insects will have had a chance to emerge.
Remove Dead Vegetation
When the weather is warm enough, and you finally get to start in your garden, the first thing you should do is remove all dead vegetation. Hence, look for dead annuals and begin to pluck everything you find. Again, be sure to avoid waking insects and watch for moth and butterfly cocoons as you rake. To make use of the dead plants, add them to compost for lots of valuable nutrients.
Prune, Prune, Prune
Spring brings new growth, so pruning all of your existing plants is vital. Most gardeners begin with shrubby plants and perennials, but regardless of how you go about this, doing it early helps encourage new growth. So, watch for small buds or new growth at the base of your plants, and as soon as you notice it, start pruning.
Clean Your Gutters
One of the best ways to protect your home and the soil around it is by having your gutters cleaned regularly. When gutters are left clogged, water will begin to collect in the channels and downspouts until it has nowhere else to go but up and over the sides of your gutters. Over time, this water runoff will lead to soil erosion and eventually destroy your flower beds and garden.
Trim Evergreens
Do you have any evergreen plants in your garden? By the end of winter, they usually look a bit overgrown, so giving them a good trim is the easiest way to make them look cleaner and encourage new growth.
Just be sure to take care when trimming any trees, as this is the time of year when they begin to flower and bud. Avoid clipping any new growth, and it may be beneficial to do a bit of research about the different types of trees before starting.
Stake Now
Don't let your plants grow too tall without support. Though staking isn't the most attractive look, doing it early ensures that your plants get the best start and won't require it later.
Get a Soil Sample
The best gardeners collect a soil sample each year to determine how much fertilizer and compost will be required. Checking the pH of your soil will ensure that it is rich and healthy enough to promote lots of blooms.
Ultimately, spring cleaning is an important step to making your garden beautiful for spring and summer. Just be sure to remember our tips and don't start too early!