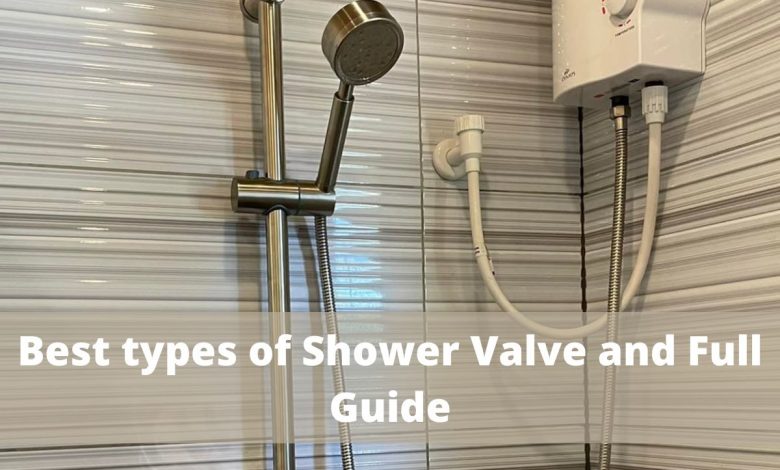 People love to decorate their houses in the most unique way. They usually try to make each room look graceful. While decorating your rooms also take into account your bathrooms. They also need to decorate in an attractive way. In bathroom decoration, the Shower valve is very productive for maintaining your shower wall. It helps in temperature regulation. But people find this whole thing very confusing. I have gathered a lot of information related to it so let's just get into the details.
Shower Valve:
This is very advanced technology and you will find different types of valves and each valve would define its characteristics. There are three types of these valves: Hot And Cold Valve, Pressure Balanced Shower Valve and Thermostatic Shower Valve.
The Hot and Cold Handle Valve
Hot and cold valves are the eldest valves and people have been using them for years. The look of these valves is very simple. You will find hot and cold water inlets and a mixing valve. The purpose of the mixing valve is to provide regular water to the person who is taking shower. This water is neither too hot nor cold.
Handle trim for hot and cold valve
It is one of the old shower valve types that makes it very easy for people to take showers in water that they like. Simply, it comes with two handles one is for hot water and the other is for cold water. The volume of each side will increase as per your choice as you turn the water on.
But here you have to know one thing: hot and cold valves don't have anti-scald features. Let me make it easy for you. This shower valve doesn't have a system to stop water from getting too hot when there will be less or no cold water. Due to this reason people have stopped using it.
Thermostatic valves are probably one of the best wolves. You will get the same temperature of the water throughout your bath because the thermostat in it will sense the water. Its main purpose is to control temperature. The volume control valve controls the water flow in this valve.
You will see only one single handle or knob that is used in this valve and it serves the purpose of showing a person's desired temperature. It operates automatically according to the season. Thermostat valves are considered anti-scald valves.
Pressure balancing shower valve
Pressure valves help the hot and cold water to get mixed to give a constant temperature throughout the shower. The flow and temperature are regulated by volume ratio. Like thermostat valves, it is also an anti-scald valve. The best part of this valve is that when cold water will end it will stop hot water from becoming hotter. This mostly happens when someone else in the house opens a hard water fixture.
This comes with only one handle and its benefits in regulating the flow and temperature of the water.
Volume control valves:
Many people get confused understanding this valve so let me tell you that with the help of this you can turn your shower on. Moreover, it controls the amount of water flowing from the outlet. It is only used with thermostat valves.
Diverter valve:
Diverter valves redirect water from one to another outlet. It is not helpful in turning on or off the water and it also doesn't regulate the temperature.
Conclusion:
The shower valve is a very important thing that helps to maintain the shower wall. I have talked about three types of these valves, some of them have one knob and others have two. You can choose according to your choice. But the most used and recommended valve is the thermostat valve.
Read also: Top Garage Door Repair Santa Monica B Companies in 2022